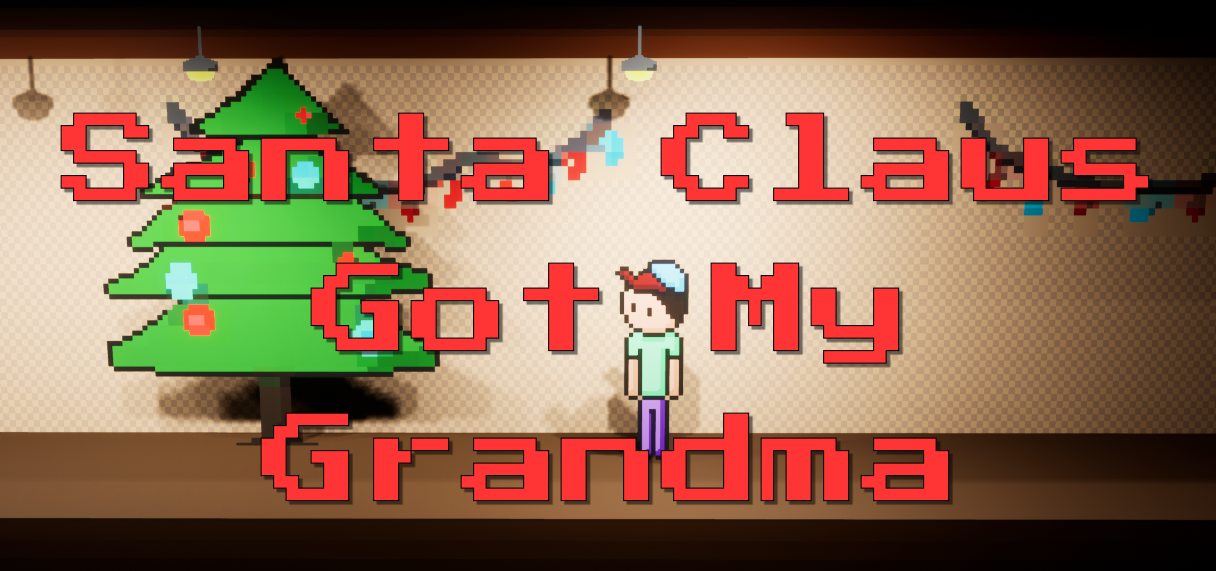 Santa Claus Got My Grandma
A downloadable game for Windows
This is an a Game From Italic Games, competing in the Butterscotch Shenanijam 2019!
All these years Dave was trying to catch Santa, but this Christmas, Santa has kidnapped Dave's Grandma! Now Dave has to fight countless monsters, and kill the mighty lord of Christmas, Santa Claus.
Game Themes:
- Cursemas Eve - The Game Is Set on Christmas Eve
- Wrenches 101 - The only weapon of Dave, Is the best weapon of Dave, 3 Wrenches, Aimed towards Santa's head.
Achivements aimed towards:
- Tis the Season
- Gameboy
- Tango
Attributions:
Music
- "The Foyer" by playonloop.com is licensed under CC BY 4.0
- "Saddyy Hattee" by MyOwnCreation is licensed under CC BY-NC-ND 4.0
- "Christmas Town" by TRG Banks is licensed under CC0 1.0
Sound Effects
- "Retro 8Bit Sounds" By Gamemaster Audio
- "Scream!!" by estefaniabonnin is licensed under CC0 1.0
Download